Magic Yarn Project Gold Workshop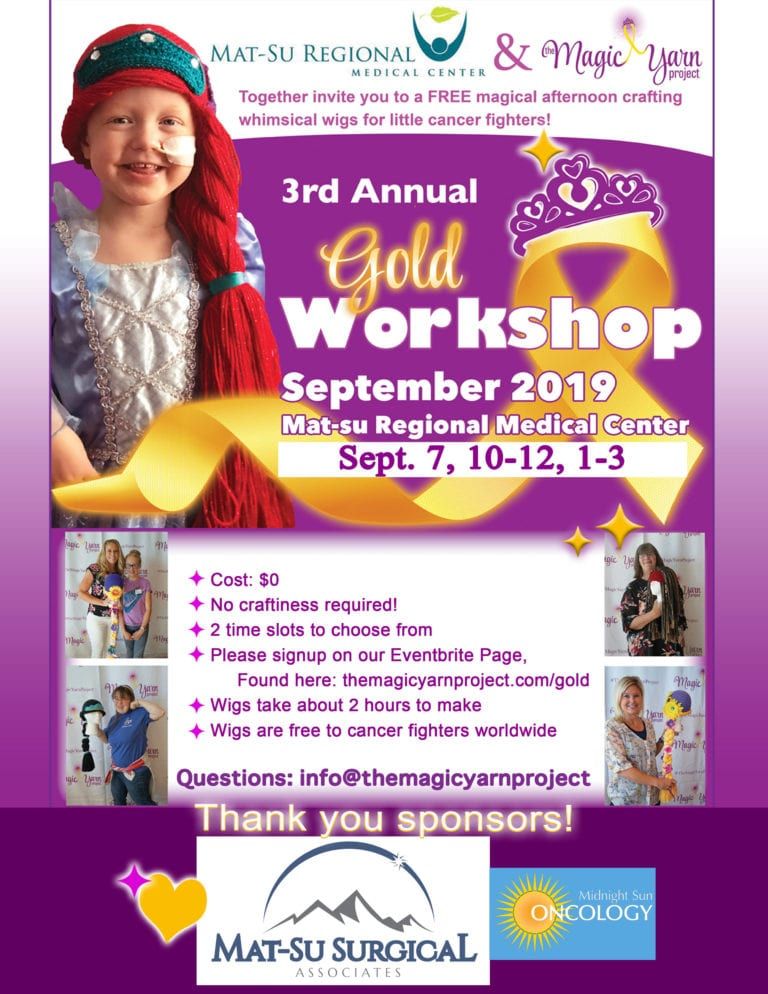 We are proud to support The Magic Yarn Project & Mat-Su Regional Medical Center's Free Soft Yarn Wig Making Workshop for children battling cancer.  Please join us for the 3rd annual GOLD workshop in honor of Childhood Cancer Awareness Month, in the Mat-Su Regional Medical Center lobby!
REGISTER for this Sept. 7th Event @ either 10 am or 1pm at eventbrite.com The Magic Yarn Project's Gold Workshop. Seating is limited, so please push the green "register" button to let us know you are coming!  Wigs take approximately 2 hours to make. 
This workshop is Free and open to the public. No experience needed. Just come. Bring a friend. Together lets make some magic for 100+ cancer kids.