Breastival at Mat-Su Regional Medical Center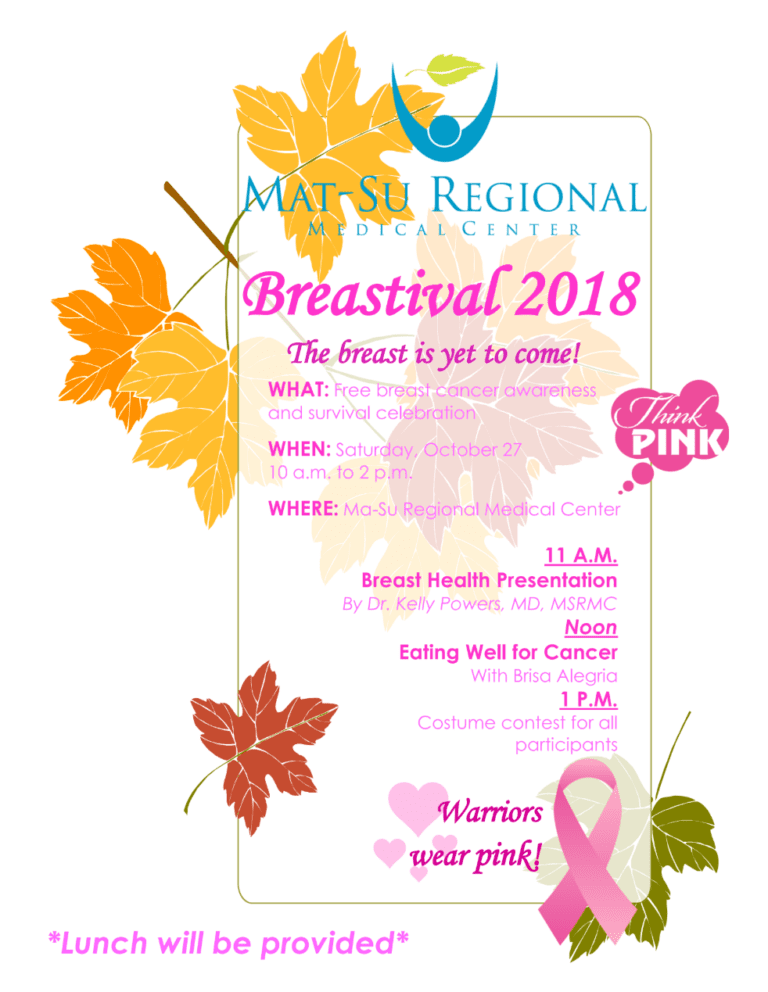 We are excited to be a part of the Breastival at Mat-Su Regional Medical Center on Saturday, October 27th! Join us at this free fun event for all who have been touched by cancer. Come see us at our table, play some 'Bra Pong' and get a little door prize too!
Guest speakers: Dr. Kelly Powers at 11:00 am and nutritionist Brisa Alegria at 12:00 pm.
Small giveaways at each table.
Compete your 'Passport' to enter a raffle with large door prizes.
Lunch will be provided.
Costume Contest for all participants. Think Pink!
Come celebrate all who have fought or are fighting the battle against breast cancer, learn more about this disease, and help us spread Breast Cancer Awareness to our families, friends, and neighbors!