2021 Holiday Hours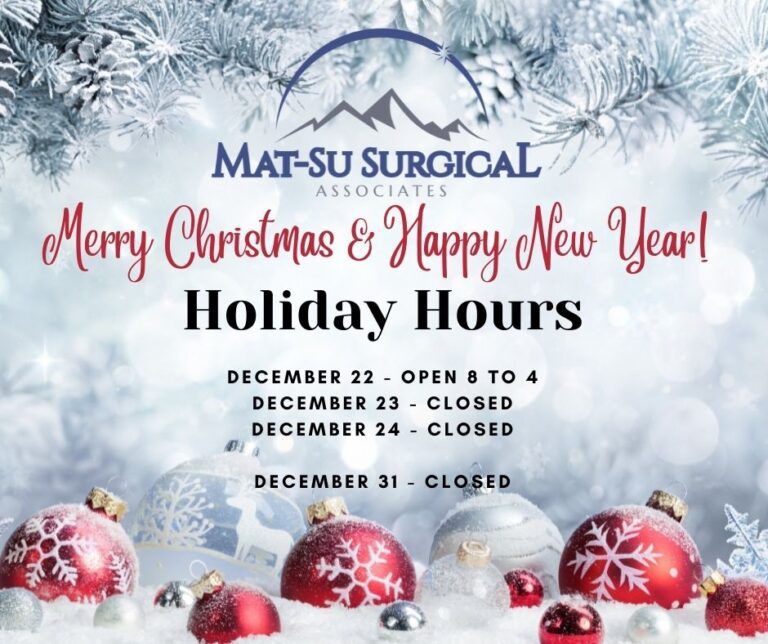 We will be closed and/or have limited hours during the Holiday's to spend time with our families!
If you are in need of emergency assistance, please go directly to the Mat-Su Regional Medical Center Emergency Room.
We would like to say Thank You & express appreciation to our patients and referring providers for trusting us to serve you. We wish you all a Happy and Safe Holiday Season!!