Ostomy & Wound Care
Ostomy and Wound Care
Ostomy, Ileostomy and Colostomy Nurse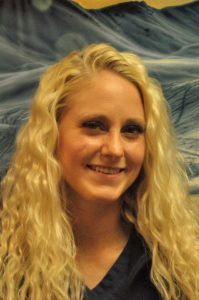 Kayla Mitchell, R.N., B.S.N., C.W.O.C.N.
Kayla is the only Nationally Certified Wound, Ostomy and Continence (WOC) Nurse in the area. Our dedicated nurse specializes in working with patients before and after ostomy surgery. She will help patients optimize their quality of life by providing educational resources and managing ongoing clinical support. A physician may refer patients to a WOC nurse to help patients learn how to care for themselves or until they are comfortable with the type of surgical procedure they had. Our WOC nurse is here to serve as a resource to stoma patients' concerns and questions.
Ostomy Care
An ostomy is a surgical procedure that creates an opening in the abdomen called a stoma. Most often, an ostomy involves part of your bowel or bladder. Whether temporary or permanent, ostomy surgery results in an alteration of body function.
Mat-Su Surgical provides comprehensive outpatient care to patients who have ostomies or are scheduled for surgery for an ostomy. We provide support to new ostomates as they adapt their lifestyle and learn how to manage their ostomy. Our office also provide care to patients with peritubular leakage and skin associated problems related to drains and feeding tubes. We also see patients with ambulatory drainage systems and help to establish stabilization for percutaneous tubes.
We offer the following care, support and education to patients:
• Pre-operative education and stomal marking for patients undergoing surgery
• Stoma function; pouching system, stomal and peristomal skin status and patient self care
• Recommendations regarding ostomy care and management and prevention of complications
• Provides nursing intervention for persistent pouch leakage problems and odor control
• Education to patient and family on ostomy care and adaptation of ostomy into lifestyle
• Supportive counseling to lifestyle adaptation
• Education on the management of ambulatory drainage systems and preventative skin care
• Enhanced quality of life for patients with an ostomy
• Provide care recommendations and support to patients with ambulatory drainage systems or
  percutaneous tubes
• Referrals for medical care or other follow up needed (PT, OT, etc.)
Wound Care
Oftentimes, patients come to us with chronic wounds and surgical wounds that don't respond to
treatment. In both cases, immediate care is imperative to avoid serious risks to your health, such as
infection or amputation. If you have a wound that needs immediate medical attention, our surgeons
and wound care nurse can customize a wound treatment plan for you.